Storage Wimbledon SW19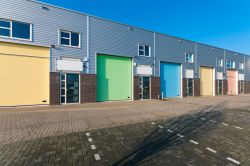 What's So Great About Wimbledon Storage Solutions?


There are lots of advantages to using our SW19 secure storage units, and we know that many of our customers click with us because of our commitment to safety and security. All of our storage units are protected by 24-hour CCTV monitoring and motion sensors, ensuring that all of your stored items will be as safe as possible. We also conduct regular maintenance checks on all of our storage facilities, so you can rest assured knowing that your items will be safe and well-protected while they're being stored with us.

At Man with Van Wimbledon, we understand that security is just the start – quality is also key. We want to make sure that all of our SW20 self storage customers have their own personal unit that meets their exact requirements. That's why we take pride in offering various sized units for different needs, ranging from smaller options for those who don't need much space to larger units for bigger items such as furniture. Generally speaking, most units can store up to about 250 cubic feet – if you're not sure how big your items will be then our staff will be more than happy to help you determine the ideal size!

Not only do we offer varied sizes, but we also offer very competitive rates too! As a business proud of its customer service record, we'll always be happy to discuss discounts for longer-term contracts. Plus, thanks to our easy booking process you should have no trouble getting started with us at all – it couldn't be easier!


When Would You Need Secure Self Storage?


We understand that not everyone feels the need to hire a SW19 secure storage unit, but there are actually plenty of times when it's beneficial - both professionally and personally. In terms of offices, there may come a time when you're struggling for physical space and need somewhere extra to store paperwork or documents. If this sounds like an issue you've been facing lately then why not look into one of our easily accessible SW20 self storage solutions instead?

Other popular reasons for hiring Wimbledon Storage include de-cluttering homes prior to moving house, freeing up space during home renovations/refurbishments, seasonal sports equipment storage or even setting up temporary shops and pop-up stores! And if you don't fancy going out of your way to access your stuff then fear not! At Man with Van Wimbledon, we are able to arrange delivery services straight from the unit itself. This way you'll never have to worry about transportation ever again!

And finally, perhaps the best part about hiring a secure self storage unit is the fact that it allows you to store things away without having to sacrifice their safety in any way. All lockers provided by Man with Van Wimbledon are 100% fireproof and waterproof, so no matter what kind of emergency strikes your items will remain secured away safely for as long as needed.

Choose Man with Van Wimbledon For Your Self Storage Needs Today

At Man with Van Wimbledon, we truly believe in helping people find the perfect Wimbledon storage solution – whether they need something small or something large! Our secure environment makes sure that all stored items remain safe and sound until they're ready to be collected again. Plus, we understand that everyone has different budgets - which is why we offer competitive rates on all storage units. And with the ability to book online in just a few clicks, there's never been an easier time than now to get started with us here at Man with Van Wimbledon today! So why wait? Contact us now on

for more information about our SW19 secure storage units or simply head over to our website where you can book online now!