Packing and Boxes Wimbledon SW19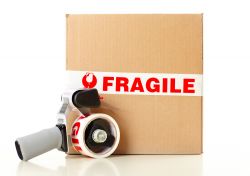 Why Buy Packing Materials From Man with Van Wimbledon?

At Man with Van Wimbledon, we understand that packing all of your belongings for a move can be stressful - and it's even worse if the boxes you are using are broken or flimsy. That's why our range of Wimbledon packing supplies are designed to make sure that all of your items stay safe and secure during transportation, whilst also being strong enough to carry any heavy loads.

Also, when you buy packing materials from us, you can trust in the quality, being made with high-grade corrugated cardboard, making them long lasting and dependable. Our SW19 removal boxes come in a variety of sizes, perfect for single bedding items or the entire contents of a room. We know that no two houses are ever the same size and shape; this is why our range of SW20 moving boxes are so great! It caters to homes with awkward shaped rooms, as well as those with traditional spaces – meaning whatever move you have planned, we're here to help you get it done.


What Else Does Man with Van Wimbledon Provide?

As well as providing our customers with high-quality Wimbledon packing supplies, we also provide protective materials such as bubble wrap and foam packaging. This is essential for keeping fragile items safe during transit, protecting them from scratches and breakages which can occur due to the movement in transiting vehicles. We're able to provide our customers with large sheets of bubble wrap and foam packaging which wraps neatly around each item – ensuring maximum protection during your move.

Plus our team at Man with Van Wimbledon is on hand throughout the entire process to answer any queries that you may have about our range of boxes and materials - whether it's regarding pricing or terms of delivery. We're available on

, so don't hesitate to give us a call!


Move With Confidence Thanks To Our Packing Supplies Service

The team here at Man with Van Wimbledon pride ourselves on providing honest and transparent services which puts our customers first – giving them anything they may need during their house move. Whether it's a fast quote on SW19 removal boxes or helpful advice on how many cardboard boxes you might need – we'll make sure that your house move goes by smoothly thanks to our range of packing supplies! So don't forget to get in touch before your next big move!